Europe and the Refugees: Is Europe on the brink of state of exception?
09.02.2016 @ 18:00

-

20:00
public lecture

- Leonardo Schiocchet, Feb 9, 2016
Leonardo Schiocchet, PhD, was guest of HSSF – Sofia in the frames of the project "Civic Practice for Students and Teachers. Post 2011 protests" funded by the NGO Programme in Bulgaria under the European Economic Area Financial Mechanism 2009-2014 (www.eeagrants.org) so to speak on the theam "Europe and the Refugees: Is Europe on the brink of state of exception?" The event was organized with the кind support of Cultural Center of SU "St. Kliment Ohridski" and launched at New Conference Hall (Rector's office, SU).
In his lecture, Leonardo Schiocchet firstly engaged with the theoretical perspectives on the refugee camp as a space of exception based on the works of Giorgio Agamben and Michel Agier. His overarching argument was that the refugee camp should not be equated to yet another marginalized urban space like the American ghetto, the French banlieue or the Brazilian favela as such a view largely reduces its intrinsic dynamics of belonging and transnational linkage with the imagined community of the refugees' home nation. Building on this critical discussion, Leonardo Schiocchet pointed out the different localizations of refugees in the global South and Europe as in the latter case refugee complexes serve as rather transitory places in contrast to the perpetual containment of refugees in camps in Africa and the Middle East. Finally, based on extensive data from the European refugee agencies, Leonardo Schiocchet contested the vision of "European" refugee crisis underscoring that the crisis dimensions can be attributed to the plight of refugees from war-torn countries like Syria and the emergency situation in neighboring states in the Middle East which have indeed accepted the vast majority of Syrian refugees. To place this claim in historical perspective, Leonardo Schiocchet ventured into a comparison with previous waves of refugees in the 20th century using the example of Austria.
Interview with Leonardo Schiocchet on BNR here:
http://bnr.bg/horizont/post/100656638/leonardo-schiochet-iznasa-v-su-lekcia-evropa-i-bejancite-na-raba-na-izvanrednoto-porlojenie,
Leonardo Schiocchet is a PhD in anthropology (Boston University), specialized in Palestinian social belonging processes. He has done fieldwork in Palestinian refugee camps in Lebanon, among resettled Palestinian refugees in Brazil, and among non-refugee Palestinians in Denmark, Austria, and the Occupied West Bank. He is the author of several articles and book chapters on the matter, and the editor of the collection "", published in Portuguese by Chiado Editora (2015). Schiocchet is currently a researcher at the Austrian Academy of Sciences Institute for Social Anthropology (ISA), in Vienna, where he is also one of the coordinators of the, which aims at concomitantly producing research on the unfolding process of refugee settling into Europe and helping with these refugees' integration.
---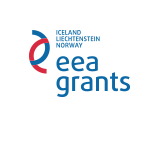 In the frame of Civic Practice for Students and Teachers "Post 2011 protests" project funded by the NGO Programme in Bulgaria under theEuropean Economic Area Financial Mechanism 2009-2014www.ngogrants.bg