Teacher-citizen: Current Civil Problems in Class, seminar for teachers
Human and Social Studies Foundation – Sofia and Center for Educational Initiatives are pleased to invite you to a meeting-discussion focused on the place of the current civil processes take in the school education.
From the beginning of 21 century, but with particular intensity after 2011 in the whole world rose civil anxiety and protests. Do they have its place in the educational process and how today's Bulgarian student learns to be a citizen? And how we – teachers and lecturers – reconcile our professional and civic positions? These problems and their specific dimensions are what we are going to discuss on our meeting.
You can see photos here.
---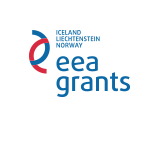 The Project Civic Practice for Students and Teachers "Post 2011 protests" is funded by the NGO Programme in Bulgaria under the European Economic Area Financial Mechanism 2009-2014.